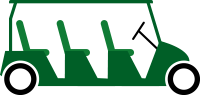 Corporate & Society Golf Tours
At PlayGolfAsia we are finding that more and more groups are traveling to Asia for their golf tours. Flights are becoming a lot cheaper and once in location the price of arranging a golf event in Asia is a lot more cost effective that back home. This means that you can have fun with friends and entertain your clients without breaking the bank.
Simply get in touch and let us know the size of your group and what you have in mind for your golf tour and one of our PGA events professionals will put together the perfect golf trip. We have years of experience arranging high end corporate events to fun society golfing getaways.
What can we do?
Whatever you can think off we can make happen for you from:
Ryder Cup Style events with coloured branded clothing.
Gala dinners, prize giving and award ceremonies.
Longest Drive, Nearest to the Pin, Beat the Pro and Hole In-one Insurance.
For larger events we can help with event sponsorship.

Golf Club Tours with your Golf Professional
Does your golf club have and active and social membership? If so then get in touch with us at PGA and we will arrange the perfect Asian golf break just for your golf club. Nominate a group leader or your golf professional, get in touch with us and our specialist golf tour events professionals will but together the perfect tour just for your private group.

Play Golf Asia Points
At PlayGolfAsia we have come up with PGA loyalty points that reward you for booking your golf holiday with us. Every time you make a booking you will be awarded PGA points that can be redeemed off your next PGA golf holiday.
How do I earn points?
You earn 1 point for every $10 that you spend with us on a golf holiday.
How much are points worth?
100 points are worth $10
Refer and earn "PGA Golf Points"
You can also earn more PGA points by recommending our golf holidays to others.
Each time someone you recommend books with us we will credit your account with the same amount of points as they earned from their holiday.
What can I spend my points on?
You can spend your points as payment or part payment when you book a golf holiday with us.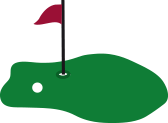 Golf Lessons
At Play Golf Asia we are not only the Asian golf travel specialists but we can also team you up with a Play Golf Asia qualified golfing instructor at certain venues throughout Asia.
Please let your Play Golf Asia golf planner know what you would like to work on and how long you have and we can tailor a program with you with a qualified Play Golf Asia golf professional to fit around your Asian golf break.
What can we do?
Pre-round swing check
Individual private lesson (with GASP video technology)
Group Lesson
Play golf with the Pro Experience
Golf School
Corporate Event Golf Clinic

Golf Tournaments, Events & Competitions
At PlayGolfAsia we can arrange your very own tailored golf tournament; alternatively, we can make all the arrangements in relation to you entering an Asian amateur golf event, some of which are listed below.
Hua Hin Golf Amateur Golf Week
Pattaya Amateur Golf Week
Centra World Masters
Mercure Pattaya 2 Ball Championship
We will add more events to this list as and when competitions are published.

ATOL bonded Flights
At Play Golf Asia we have teamed up with a UK international flight warehouse. This means that PGA can offer you the complete golf holiday solution which includes discounted ATOL bonded international flights. Just let us know at the time of enquiring if you require us to book flights for you. Or alternatively get the very best offer you can and we will almost certainly be able to beat the price. Not only this but we can take the hassle of your life and make all the arrangements for yourself and your golfing group.