Vientiane has a wonderfully relaxed atmosphere, which makes the capital feel more like a town rather that a city. Home to the great golden stupa of That Luang, which is Laos most significant monument and the quirky Buddha Park makes spending a few days extremely enjoyable; especially with an abundance of nearby golf courses to play.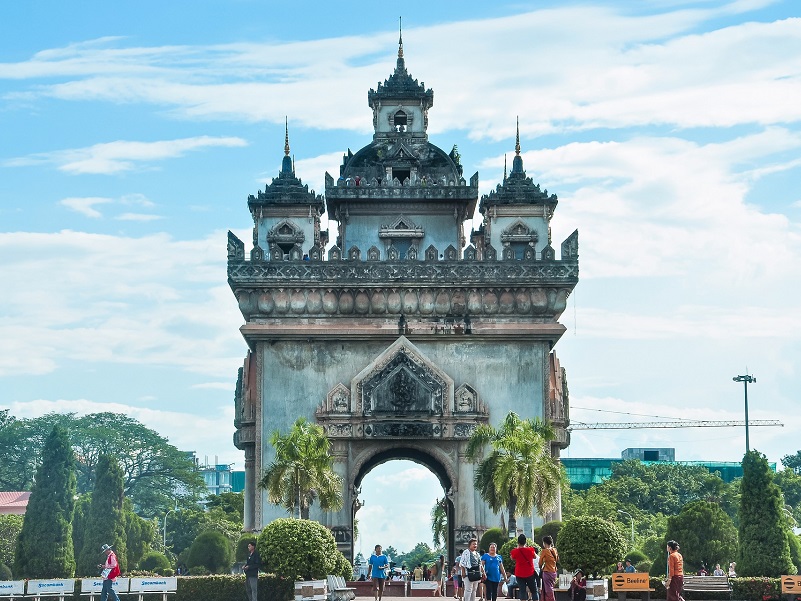 Mekong Golf Resort or Laos Inter Golf Club
Holes: 18, Yardage: 6,408, Par:72
This course is not the most interesting course in Laos but it is maturing nicely due to it only being built in 2012. The course does offer its fair share of challenges such as hole which has a bunker right in the middle similar to The Riviera Country Club in Los Angeles. Also some of the fairways are narrow and lined with trees and bushes so the course rewards the straight hitters.
Vientiane KM 6 Golf Course
Holes: 9, Yardage: 3,200, Par:36
Just because this course has only 9 holes it should not deter you playing around even though it does get quite busy at weekends, due to is closeness to the city centre. The course is an attractive little course and has a nice relaxed feel to it as well as being frequented by local expats. The course has three water hazards that come in to play on 5 of the holes. As well as throwing up a couple of surprises of having a tree situated in the middle of the fairway making even the most confident golfer think about their positioning.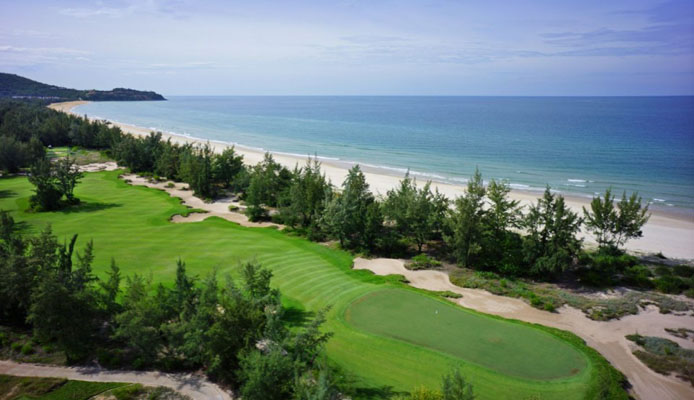 Long Vien Golf Club
Holes: 18, Yardage: 7,211, Par:72
Set within a 1,360-acre site and only 16km from Vientiane city centre there is plenty of room for expansion. With the plan being that the course will the feature of a new development of hotels, schools, a hospital and even a trade centre. When the whole site is finished it will equal any other course in Southeast Asia.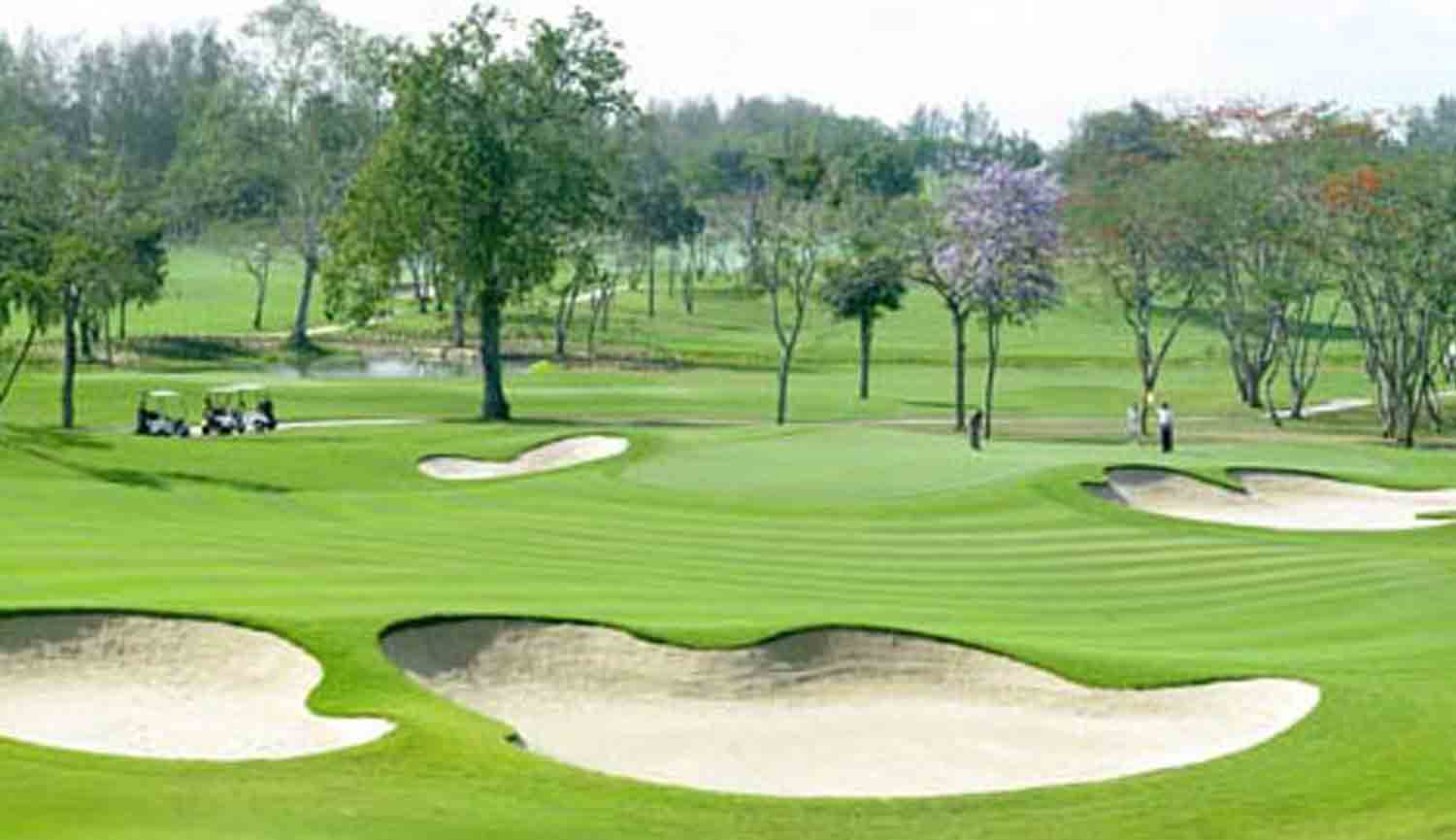 Dansavanh Golf & Country Club
Holes: 18, Yardage: 7,211, Par:72
Dansavanh International Golf & Country Club has the total area of 200 hectares (3000mu). Rolling hills and winding fairways; cicadas and birds chant in the forest and wild orchids bloom around the old trees. The natural terrain is littered with gullies, ravines and lakes, which add more fun and a good golfing challenge.
Laos Country Club
Holes: 18, Yardage: 6,005, Par:71
Located just outside the capital and having recently undergone a refurbishment this course now offers a lovely holiday round of golf. The course is one of the shortest in Asia and is also extremely picturesque. But you still have to make sure that you are on your game as there are numerous water traps that litter the course ready to catch you out.
SEA Games Golf Club
Holes: 27, Yardage: 6,900, Par:72
Built for the 25th Southeast Asian Games the course which is located about 10 miles northeast of the city is a spectacular escape, surrounded by woodlands and pastoral flora and fauna. The course has a similar feel to an American course with expansive water hazards. Over all the terrain is relatively flat in will reward the straight and consistent player.
The charming town of Luang Prabang is the perfect getaway for a short golf holiday. On arrival you will literally fall in love with this beautiful chocolate box town that just oozes with charm. When not playing golf at the picturesque golf course there is plenty of time to explore the towns streets, coffee shops, eateries and stunning surrounding areas.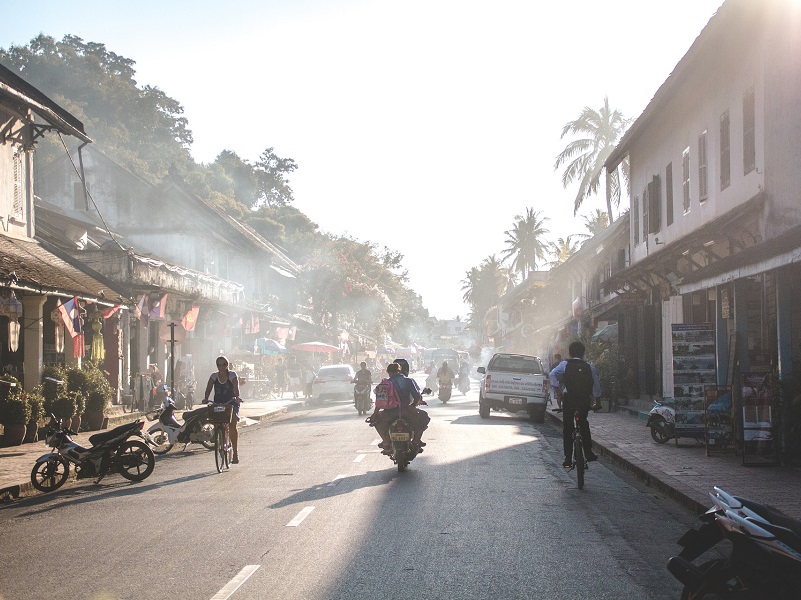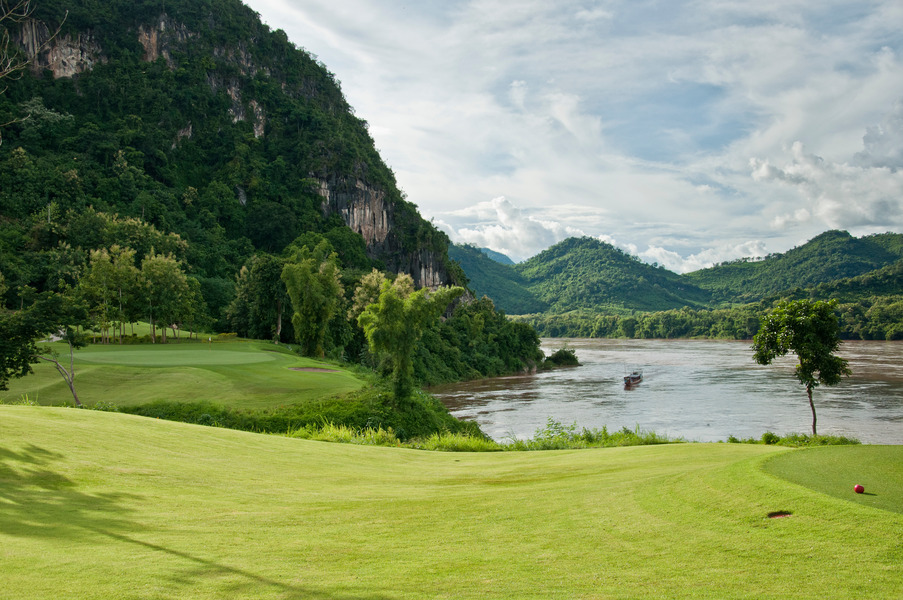 Luang Prabang Golf Club
Holes: 18, Yardage: 7,443, Par:72
The Luang Prabang Golf Club lies along Mekong River on the South Bank, surrounded by tropical mountains and thick forest. The course is a good test of golf with the greens being relatively small in size and course elevations varying throughout the round. There are no parallel holes so stroke play rewards the straight hitters. But however you play the course you will always remember the glorious setting.

WHERE DO YOU WANT
TO PLAY GOLF?
Our most popular Golf Courses
WHERE YOU WANT
TO PLAY GOLF?
Our most popular golf courses