If you wanting to travel to Myanmar then you can't do so without visiting Bagan. It is like going to Paris and not going to see the Eiffel Tower. Bagan is Myanmar's temple town; between the 11th and 13th centuries over 10,000 Buddhist temples, pagodas and monasteries were constructed on its plains, of which over 2200 still remain today. The best way to discover this incredible area is by taking an early morning hot air balloon ride.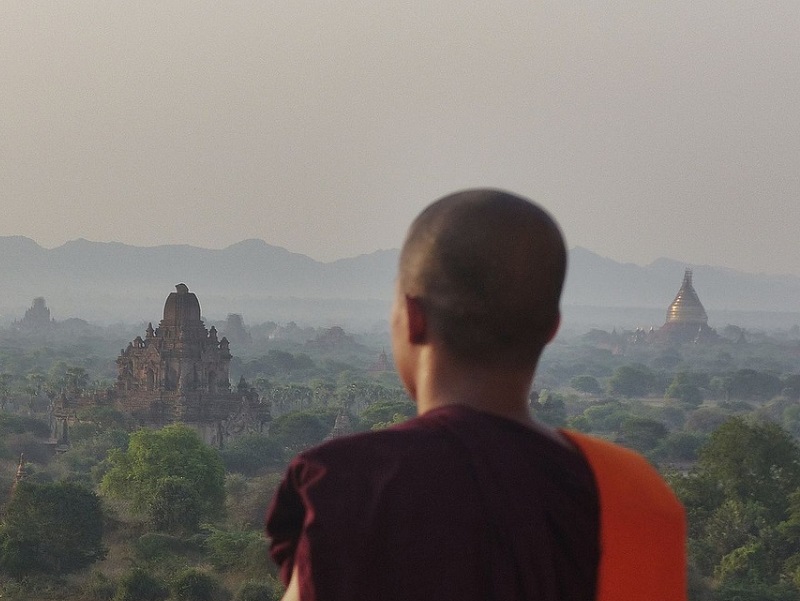 Bagan Golf Resort
Holes: 18, Yardage: 7,417, Par:72
Located right behind the Bagan Archaeological Zone and 10 minutes from Old Bagan this course lies in an incredible setting. The course is surrounded by temples, stupas and pagodas which al date back to the 11th century. The course is not the most challenging and more of a round for the senses rather than a go to golf destination. But playing a couple of rounds here while sightseeing is a great balance, with morning rounds recommended.
Inle Lake is another not to be missed Myanmar destination. The lake itself is just stunning, with there so much to see and do; mostly by boat. When travelling to the area, you can visit the splendid old teak monastery called Shwe Yaunghwe Kyaung, the local Red Mountain Estate winery as well as spending as much time to explore the fascinating lake as you can. Peaceful, tranquillity at its and also a photographer's dream!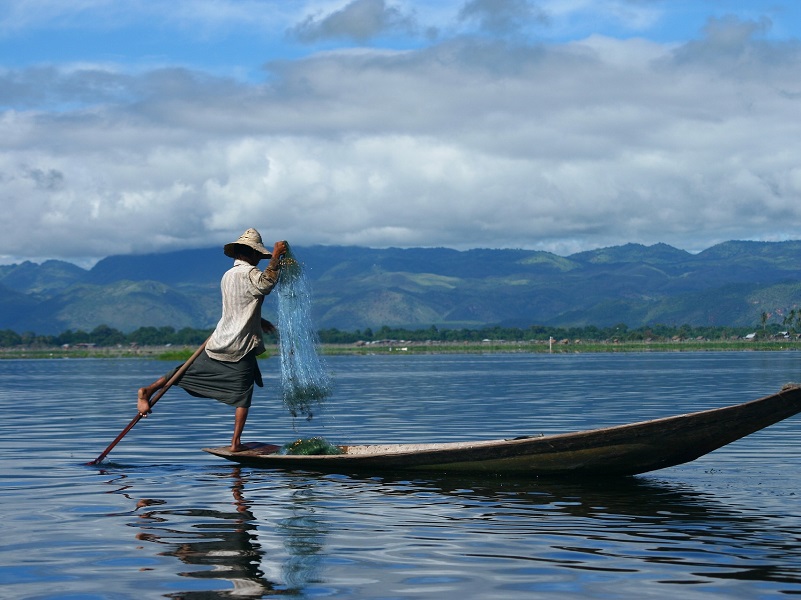 Aye Thar Yar Golf Resort
Holes: 18, Yardage: 7,380, Par:72
Located at the foot of Taunggyi Hill only a 30 minute drive from Inle Lake and Heho airport it is the only course in the region. Situated more than 3000 feet above sea level the course receives a refreshing cool breeze all year round. The course is well maintained and offers two differing nines of golf. The front nine boasts beautiful mountain views as slightly more challenging with the back nine having holes that play through some woodland. The course restaurant also serves up some good traditional favourites.
Yangon may no longer be the official capital of Myanmar but it is still the countries beating heart. The main attraction in Yangon is the incredible golden wonder of the Shwedagon Paya, which is an awe inspiring Buddhist temple that attracts pilgrims from all over the world. The city its self is an architects dream with so many splendid British colonial buildings. You could literally stand in the middle of a street in downtown Yangon, close and open your eyes and fell like you have gone back in time to 1900's London.
Pun Hlaing Golf Club
Holes: 18, Yardage: 7,012, Par:72
This Gary Player designed course is the most prestigious in Myanmar and is known as the 'Pride of Myanmar'. Since being built back in 2000 the course has held some top flight events such as the Myanmar Masters and has a very good reputation. Also being situated only 8 miles from the city centre of Yangon and having a full size driving range and top notch facilities it is a very popular course. The course also boasts magnificent views of the Hlaing and Oun rivers and the stunning Shwedagon Pagoda for several of the holes.
Yangon Golf Club
Holes: 18, Yardage: 7,010, Par:72
Now this club has some history; established in 1905 by the British back in the day is the second oldest in Myanmar. The designer of the course is unknown but the course has been regularly updated giving modern golfers a great experience today. The course has had its fair share of problems in the past and has been hit by flooding and then cracking at different times of the year. Now run by a not for profit organisation it is having a revival and is a real hit amongst plyers as it is a regular host of the Asian PGA Tour and it is a very peaceful and picturesque course.
Royal Mingalardon Golf & Country Club
Holes: 18, Yardage: 7,200, Par:72
Also located near to Yangon city centre this is another very good international standard golf club. There is more room to shake a stick at as the course lies on a 286 acre plot, nestled with in the new 3000 acre Mingalardon Garden City. The course itself is set on mature land and has well placed bunkers and water features to test players of all levels and ability. And if the golf doesn't go that way then the incredible scenery should help.
Yangon City Golf Resort
Holes: 36, Yardage: 7,200, Par:72
This golf resort consists of 2, 18 hole golf courses. The first built in 1994 (Silver Course) and the second (Pondi Course) 2 years later were both designed by Han golf master the Chairman of the Asian golf tour. The courses are quite different with Silver lying across a flat plain making it more forgiving with its wider fairways and Pondi with its tighter fairways and snug greens rewards accurate stroke play.
The city of Mandalay itself is not the most attractive apart from the old fort at its heart and great views of the city from Mandalay hill. However, the surrounding areas offer fabulous day trips to Mingun, Sagaing as well as the incredible U Bein bridge which is the longest teak bridge in the world. Which is a perfect spot to enjoy a drink from the river banks and watch the sun go down. A tour to Mandalay will also usually include a night in Yangon to so you get the best of both worlds.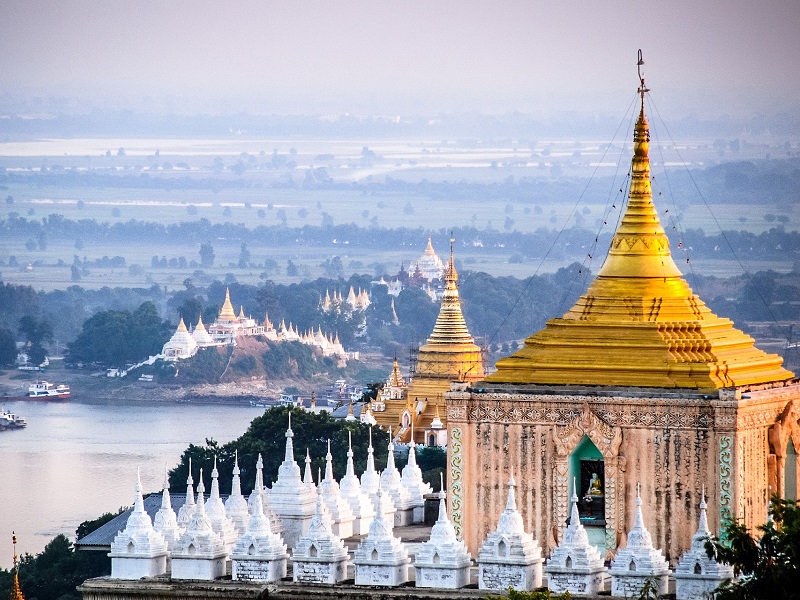 Ye Dagon Taung Golf Club
Holes: 18, Yardage: 7,127, Par:72
Known locally as the waterfall course due to its location near the Yay Dagon Taung waterfall and mountain that boasts incredible views of the Shan Mountain Ranges. This course is a walking course and no buggies are provided. This way visitors can take time to enjoy the incredible scenery and wonderful nature The course is also cool and pleasant so you will not miss your golf buggy. The course plays quite long of the tie with narrow fairways and fast greens so you need to be on your game.

WHERE DO YOU WANT
TO PLAY GOLF?
Our most popular Golf Courses
WHERE YOU WANT
TO PLAY GOLF?
Our most popular golf courses