Hanoi is a wonderful location to base yourself for a golf tour. The city is fast moving and exciting as well as having a harming old French quarter. There are so many courses to choose from that you could play almost play a round a day on a different course for 2 weeks. Hanoi is also the gateway to Ha Long Bay, Sapa and Ninh Binh is you are looking to extend your stay or add some fabulous tour options.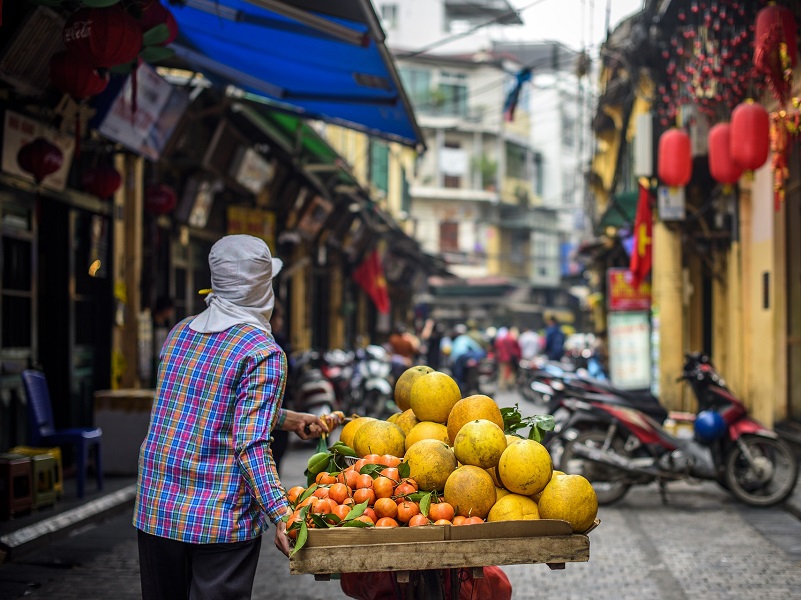 Chi Linh Star Golf Club
Holes: 27, Yardage: 7,038, Par: 72
Chi Linh Star is the proverbial must play for a great round of golf and is constructed in a beautiful valley on rolling forested hills, with several creeks, lakes, and natural water hazards. The course is beautifully laid out and has hosted a number of events such and the Carlsberg Vietnam Master. Watch out for the 680 yard 18th hole; make sure you have some energy in the bag to complete your round in style.
Tam Dao Golf Resort
Holes: 18, Yardage: 7,169, Par: 72
The Tam Dao golf course was designed by IMG to be the best golf course in Vietnam. The course uses the natural land contours, streams and the local flora and fauna to create a visual treat for golfers. Large mountains in the back drop frame each hole and give the impression of being in the Alps. Good golf course maintenance consisting of double cut fairways, white sand bunkers, and close cut greens and fringes make playing Tam Dao a real treat.
Kings Island Golf Club
Holes: 36, Yardage: 6,454 / 7,100, Par: 72
The Kings' Island Golf Club designed by Robert McFarland is arguably the most scenic course in North Vietnam. The resort lies on the shores of the Dong Mo reservoir with the majestic Ba Vi mountain range providing a stunning backdrop while the Red River Valley stretches into the distance. As might be expected, water plays a central role in the course design as well as using local terrain and natural hazards and is a challenge for all golfers.
Van Tri Golf Club
Holes: 18, Yardage: 7,601, Par: 72
The Van Tri Golf Club was North Vietnam's first exclusively private golf estate. The golf course was designed by renowned architect, Peter Rousseau and as so presents the traditional values and solid approach that is forever exciting and challenging to play; one that will certainly stand the test of time. Van Tri is visually stunning and is a personal favourite of many of our Asian golfers.
Other Golf Courses in the area are:
Dai Lai Star Golf & Country Club
Hanoi Golf Club
Heron Lake Golf Club
Legend Hill Golf Resort
Long Bien Golf Course
Phoenix Golf Club
Song Gia Golf Resort
Sky Lake Golf Club
This area of Vietnam has it all when it comes to the perfect destination. You have the history and the legacy in Hue, the hustle and bustle in Danang with it being the third largest city in Vietnam and there is the beautiful and atmospheric old port town of Hoi An. Not only this, there are some marvellous white sandy beaches in the area, perfect to relax on after your 18 holes.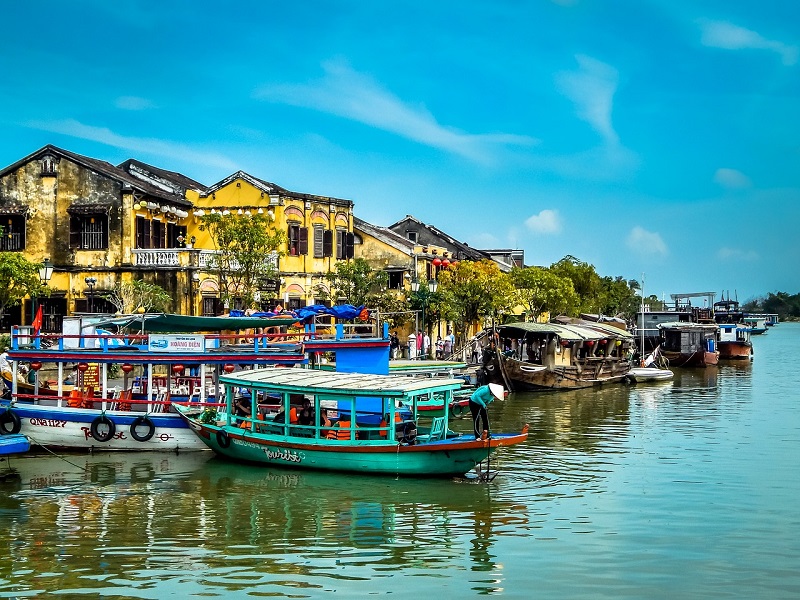 Danang Golf Club
Holes: 18, Yardage: 7,142, Par: 72
The Danang Golf Club is reminiscent of both a Scottish links and a Carolina sand hills golf course. Australia's Great White Shark, Greg Norman has created arguably Vietnam's best course. It has also been voted as one of the top 15 new courses in the world. The course is a unique golf challenge that every golfer will enjoy. Fairways are generous and there is restrained use of water and no out-of-bounds. Sculpted bunkers and shaped putting greens have been cut directly from the surrounding sand dunes.
Laguna Lang Golf Club
Holes: 18, Yardage: 6,958, Par: 71
The Laguna Lang Golf Club is located between the ancient city of Hue to the north and Danang to the south. Designed by Sir Nick Faldo the 18 holes championship golf course takes advantage of the variety of existing environments. The fairways weave between trees, over rice paddy fields, streams, through impressive rock features and alongside the beach.
Montgomerie Links Golf & Country Club
Holes: 18, Yardage: 7,090, Par: 72
The Montgomerie Links Golf & Country Club, Colin Montgomerie's only Asian creation. The site has an amazing beachscape and gives you the feeling of being in Scotland without the cold temperatures you find in the British Isles! The golf course takes advantage of its close proximity to the Marble Mountains. In addition to excellent golf course, there is a large contemporary club house.
If you know Vietnam well you will be quite surprised to see these two locations grouped together but it makes for a fabulous golf tour destination. Nha Trang has turned into and exciting high energy beach resort where Dalat is the polar opposite, with its elegant French colonial villas and its cooler temperatures.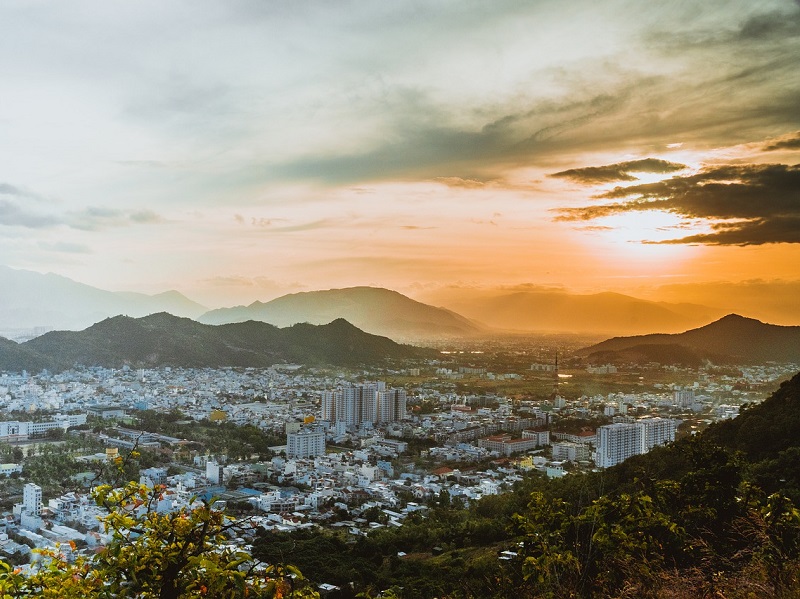 Dalat Palace Golf Club
Holes: 18, Yardage: 7,142, Par: 72
The Dalat Palace Golf Club is situated in the highlands of Dalat and plays downhill to the Xuan Huong Lake. Built originally as a 9-hole layout in 1922, it took support from the country's most prominent golfer (Bao Dai, the last emperor of Vietnam) to finish the construction of a full 18-holes later in the decade. The course has more history than any other in Asia with various famous professionals gracing the courses greens. The club is also a member of the Finest Golf Clubs of The World.
Vinpearl Golf Club
Holes: 18, Yardage: 6,787, Par: 71
Vinpearl Golf Club is part of the Vinpearl Resort on Hon Tre Island in Nha Trang Bay. The bay has been rated by Forbes Magazine as one of the most beautiful bays in the world and Vinpearl Golf Club offers a spectacular view of the bay from every hole on the course. What makes this course that little extra special is that you have to take a speed boat from the mainland to play.
Diamond Bay Golf Club
Holes: 18, Yardage: 7,244, Par: 72
The Diamond Bay course designed by American Andy Dye plays along the South China Sea on one of Vietnam's best beaches. Set on 76 hectares and nestled naturally in between the mountains and sea. Natural marshes, majestic pines and sandy dunes contrast sharply with the lush fairways. Early morning golfers can further enjoy the beauty of the fog-clad mountains in the distance.
Other Golf Courses in the area are:
Diamond Bay Golf Club (Nha Trang)
Royale City Golf Resort (Dalat)
Sacom Tuyen Lam Golf Club (Dalat)
If you're looking for a culture shock then Saigon is definitely the place to visit. The city is fast, furious and exciting, simply oozing with energy. So if you're looking for a relaxing golfing break destination then we advise you to look elsewhere. The city has so much to offer and so much going on; from charming French colonial architecture, incredible food and a buzzing nightlife. Just make sure you have a couple of days off to recuperate after returning home.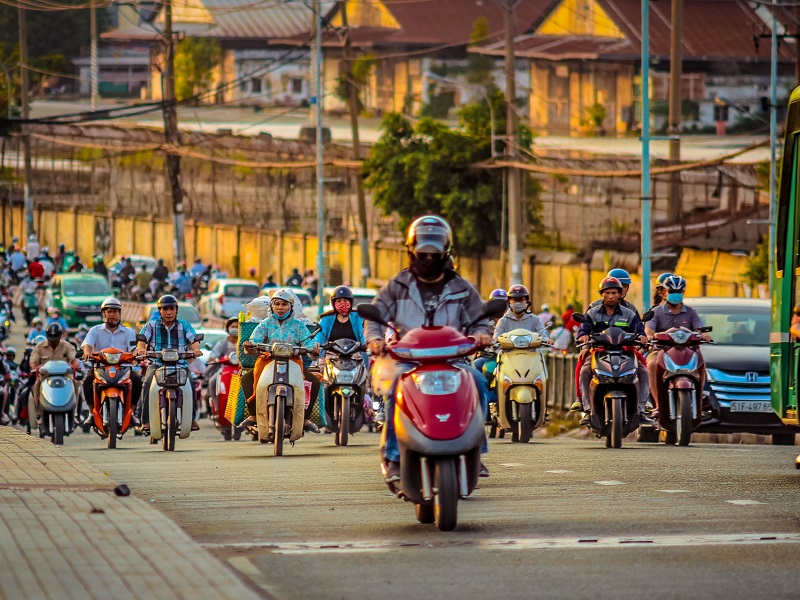 Bluff Ho Tram Club
Holes: 18, Yardage: 6,855, Par: 71
The Greg Norman designed Bluffs Ho Tram Strip golf course is a unique links style course situated on a rugged site often accompanied by strong onshore breezes and is a stern test of golf at times. The links course also makes for a golf experience that's as much a feast for the eyes as it is a challenge. The highest point is 50 metres above sea level and the course boast some fabulous views.
Two Doves Golf Club
Holes: 27, Yardage: 7,282, Par: 72
Twin Doves offers a 27-hole international standard woodland and lake styled course which is divided into 3 nines named Luna, Mare, and Sole. With views of the rural Vietnam scenery the Luna Course is characterized by many small hills and neighbouring forests. The Mare Course is more natural with all holes flanked by creeks and trees. The Sole Course features island green, beach bunkers, and plays around a blue lake.
Long Thanh Club
Holes: 36, Yardage: 7,011 / 7,056, Par: 72
The Long Thanh Golf Club is Saigon's bestselling golf course and boasts superb panoramic views in every direction; over rice paddies to tall buildings of Ho Chi Minh City in the distance. The fairways are lined with beautiful oil palms and the course is kept in pristine condition throughout the year. This is just one of the many reasons why this course is a firm favourite among the golfing locals.
Vietnam Golf & Country Club
Holes: 36, Yardage: 7,006 / 6,946, Par: 72
Vietnam Golf & Country Club is set amongst 300 hectares and has two championship golf courses. Both courses have been carved out of existing woodlands with the layout and design; meandering through trees offering challenging tee shots to narrow landing areas. Bermuda Tifeagle greens provide beautiful putting surfaces all year round.
Other Golf Courses in the area:
Dong Nai Golf Resort
Jeongsan Country Club
Tan Son Nhat Golf Course
Vung Tau Paradise Golf Resort
Song Be Golf Resort

WHERE DO YOU WANT
TO PLAY GOLF?
Our most popular Golf Courses
WHERE YOU WANT
TO PLAY GOLF?
Our most popular golf courses